The 2021 Solterra Lakewood market has been firecracker hot, from January to the midway point of the year (June). At the time of this writing, there were six active listings, which have been the most at any time point. This could be a sign of a little more balance coming in the 2nd half of the year, and it will be interesting to see how these stats change as we get into the Summer market. It wasn't uncommon to have zero or just one active listing on the market until this point.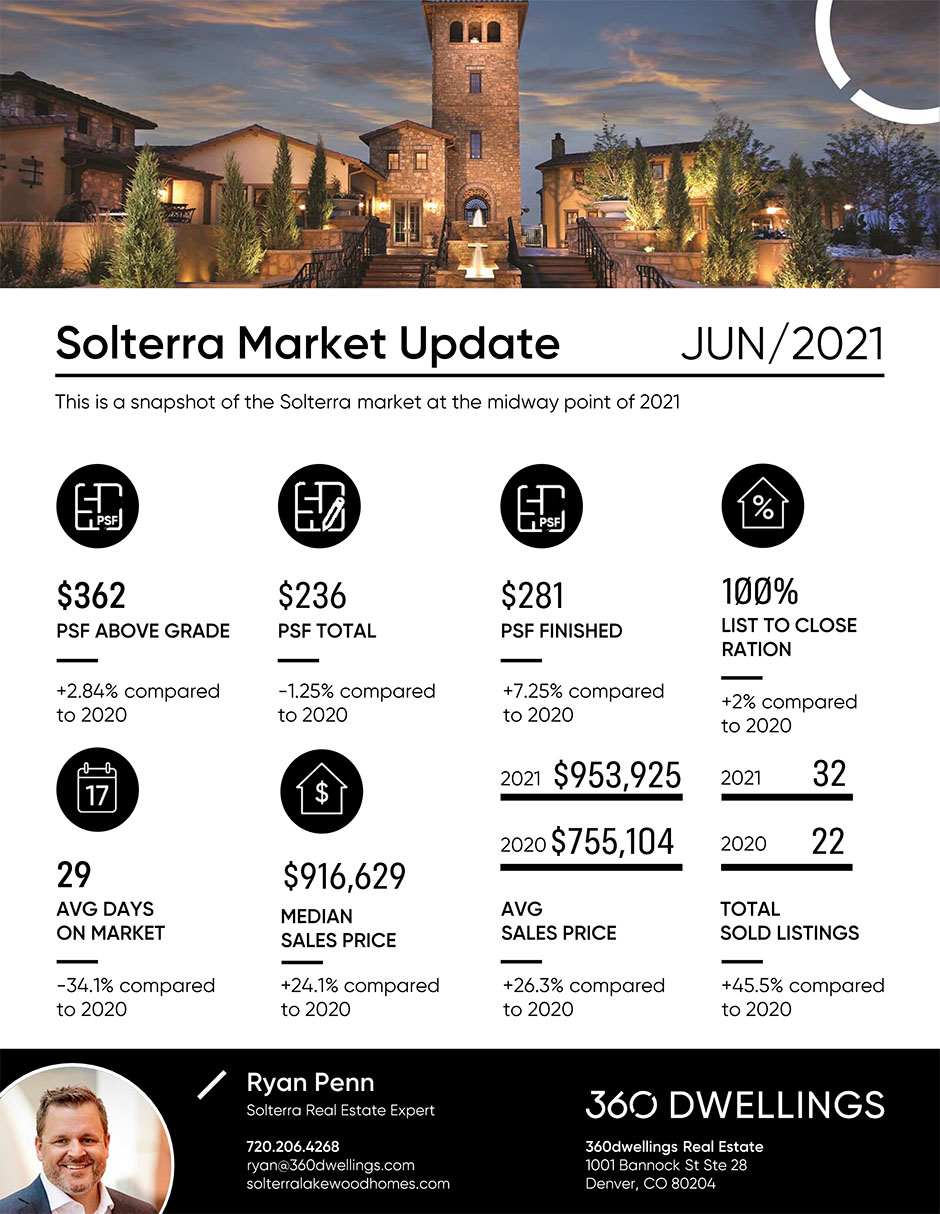 So far, sellers have been cashing in at record rates, with more homes selling for over 1 Million dollars than ever before. Cardel homes are now selling for over a million, which has never happened before. Historic low inventory coupled with historic low-interest rates has created an epic seller's market, putting sellers in complete control of price and exit strategy. The average sales price for a Solterra home has been a whopping $953,925, almost $200,000 higher than last year.
As with any market, sellers utilizing professional real estate agents and doing the necessary prep work to list their home have had the most success once on the market, garnering multiple offers and selling well above the asking price. It still pays to hire a professional Realtor.
There is demand for Solterra Lakewood homes across every builder and every product type. The only segment that seemed to take longer than others to sell was the largest two-bedroom homes located on non-premium lots (Toll Bros, for example).
The Summer market could be pretty different as more inventory comes to market and interest rates rise. If you want to maximize your value and be in complete control of your exit strategy – please contact Ryan Penn for a free consultation.