I had another fantastic year selling Solterra homes. In all, I represented 14 transactions for the year with a total sales volume of $12,276,000. Since 2015 I have been the top-selling Solterra Real Estate agent in both number of transactions and total sales volume.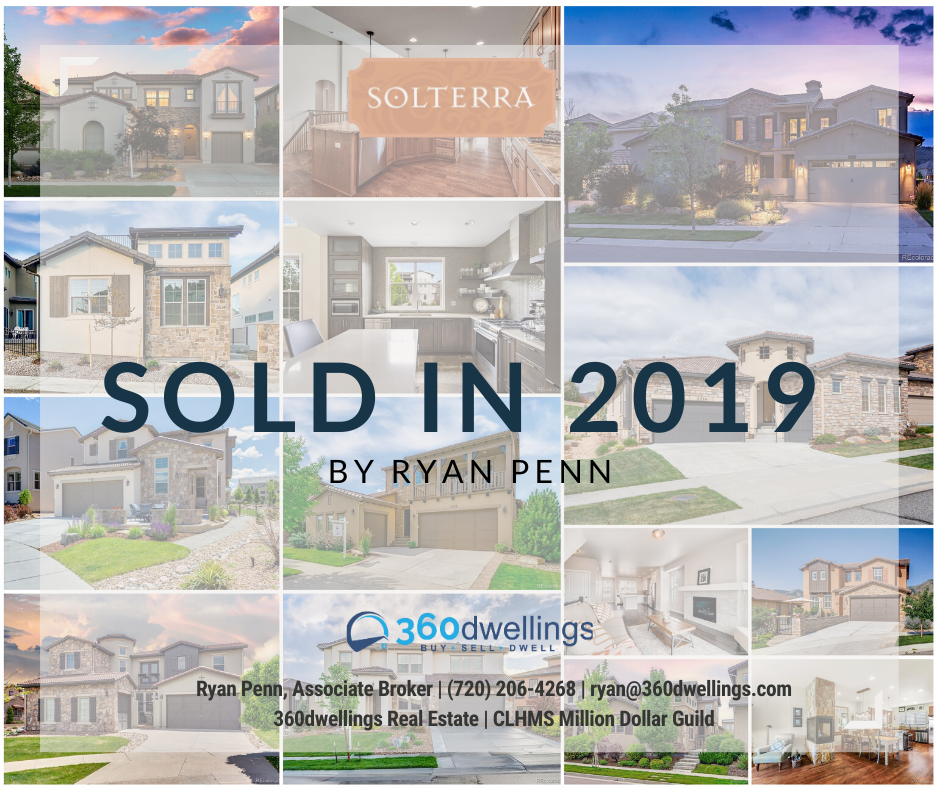 Since 2011 I have sold over 100 homes in this gorgeous community at the base of the Colorado foothills.

I've sold every type of Solterra home. I've sold Customs, Infinity, Toll Bros, Cardel, Remington, and Brookfield. I've sold two-stories, ranches, townhomes, and patio homes. It may sound cliche, but experience does matter. It can be the difference in thousands of dollars for a seller, or a buyer getting that home under contract that you are in love with. It's a proven track record, relationships, and utter grit and determination.


Every home has a story and so many things that must go right from the moment you list to the day you close. I am beyond blessed for the opportunity to work with so many amazing people, and to sell these beautiful homes. Here's looking ahead to an amazing 2020!


If you are looking for that perfect Solterra home, put my experience to work for you.
Contact me today!