Each year I produce the most in-depth real estate market stats report for the Solterra Lakewood Neighborhood near Denver. It's a labor of love, taking me on average 30 days to complete. I completely scrub the data, adding information regarding the actual builder of the home. This allows me to produce data you won't find anywhere else.
To get the full report, click here for the instant download.
2018 Market Summary
2018 was another excellent year for Solterra property, as home values continued to make significant gains. Move up buyers fueled the Solterra market, moving from Denver's urban core seeking better schools, new construction homes, amenities, and a family-friendly neighborhood. Denver sellers are cashing in on historical appreciation to make there jump to the "burbs." Relocations were also plentiful, and Solterra continues to be a top destination for buyers relocating to Denver and wanting "all that Colorado has to offer." Days on market jumped by one day to 54 days and was especially felt in Q3 & Q4. Solterra continues to be a Spring and early Summer market, with the optimal time to list is during the market compression months of March through June. This is historically when inventory is at it's lowest, and buyers are out in full force. March continues to be an ideal time to list, with most homes not making it to April. Price drops were the norm all throughout the summer as sellers were pricing based on Spring comps – and it wasn't unusual to see a home on the market for 80+ days. Q4 continues to be the death zone for Solterra real estate, with many of those listings still on the market in early 2019.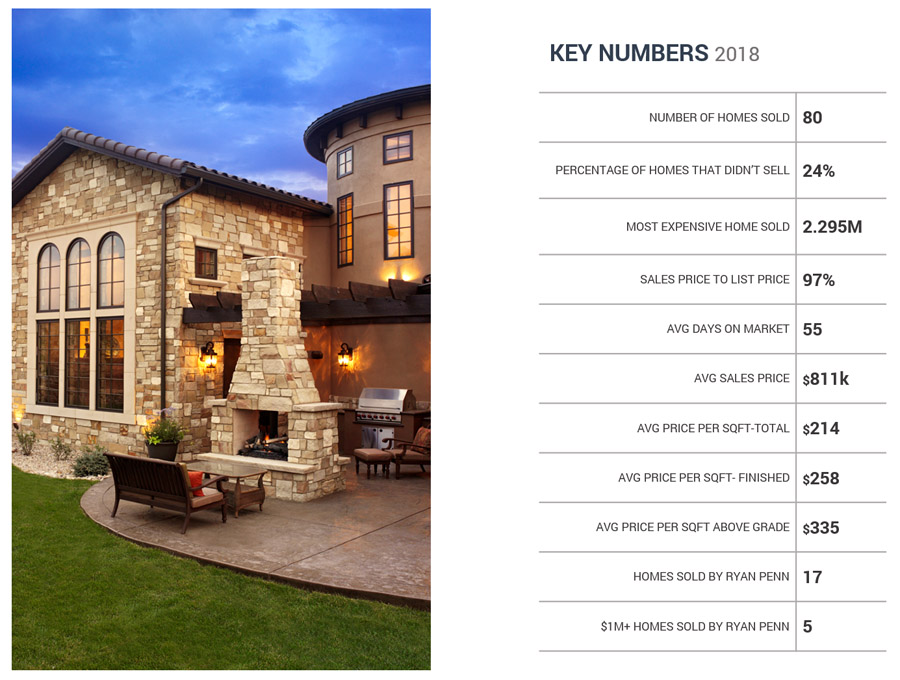 2019 Market Outlook
Denver's move up buyers will continue to fuel the Solterra market, as sellers will continue to pull equity out of there central Denver homes and move out West for more family-friendly communities with better schools. For most buyers coming from Central Denver, they want to be closer to the Mts, have Mtn. Views, and amenities with pools being the big draw. Solterra homes on premium lots will continue to be the big winners, with home shoppers wanting walkout homes with views or homes that back to open space. Cul-de-sac locations and upper floor masters will continue to be favorable for younger families. Patio Homes continue to be a massive draw as young professionals, and empty-nesters look for an active lifestyle in a maintenance free home. Solterra is on a concise list of "cool" suburban communities, and our close access to Downtown Denver and prime location at the foothills of the Rockies – will continue to make Solterra a solid long term investment. Brookfield's 72 single family homes to be built on the West flank of Solterra will add more inventory and likely extend days on the market. Beyond 2019, the rise of interest rates and the general feeling that "this bubble surely must burst" could start leveling out appreciation. Market corrections are always felt at the top first.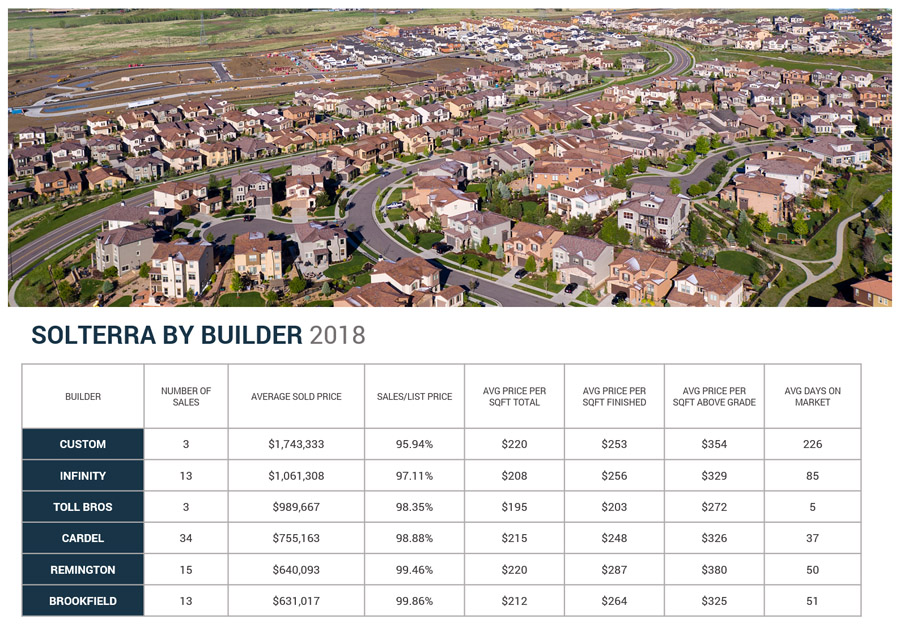 To get the full report, click here for the instant download.